'No. Listen. Liz isn't being haunted. Liz is haunted.'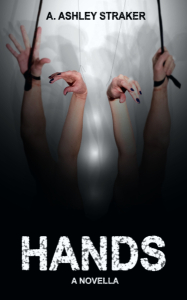 Andy and Liz are newlyweds. They've just moved into their first home together. But Andy is struggling to adjust to married life.
He doesn't mind that Liz is kinky – in fact he quite likes that. He doesn't mind that she holds grudges – so long as she's not holding them against him. And he doesn't even mind that she finds it hard to make friends, and hates some of his.
What bothers Andy is that Liz has unseen companions.
She didn't tell him about them before the wedding. And now they're sharing the house too.
Andy confides in his big-mouthed friend Morris, and they resolve to investigate. But if Liz finds out he's told anyone, she won't be happy.
And when Liz gets upset, so do her friends.