Infected Connection - A Novel of High-Tech Horror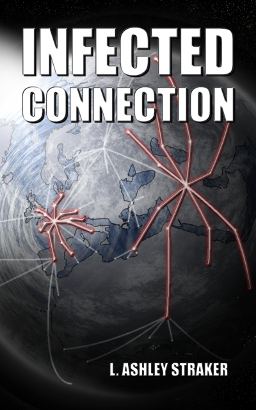 While investigating a fault plaguing the newest model of smartphone, stressed technician Simon Parfitt makes a disturbing discovery. Incubating inside the batteries are spider-like creatures, and the phenomenon seems to be spreading.
But when Simon tries to alert the authorities, people start trying to kill him.
As paranoia sets in, Simon is reluctantly recruited in the fight against an enemy that remains several steps ahead.
People become pawns, friends become foes, and civilisation starts to crumble.
INFECTED CONNECTION is a fast-paced, high-tech thriller, in which an unassuming man is plunged into circumstances beyond his comprehension or control. He is led on a journey of thousands of miles, flung into the path of an unfathomable foe, and must ultimately ask himself how far he is willing to go, and how much he will sacrifice, to see a job through.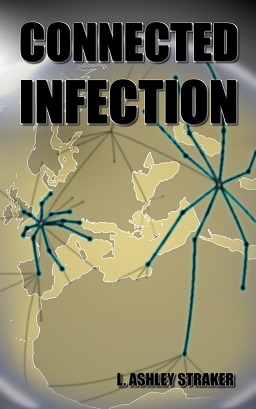 Something has come among us.
Agent Damian Raven has a personality disorder that makes him hard to work with. Together with his new partner, Tasmin Popescu, he works at the forefront of a United Nations taskforce, charged with protecting the world from unconstrained technologies.
But when a phone technician in London discovers creatures incubating in smartphone batteries, and a solipsistic scientist in the Gobi desert finds her colleagues working on an unauthorised and disturbing project, Raven and Popescu find themselves facing an enemy for which they could never prepare.
Racing around the globe, they must stop this foe and save those who have become its pawns - before it cripples civilisation completely, and leaves us broken in its wake.
CONNECTED INFECTION is a retelling/parallel version of Infected Connection, Less intense, less serious, and set some time in the future, this pulpy tale follows not just stressed technician Simon Parfitt (the unfortunate protagonist of Infected Connection), but also a scientist with a tendency towards solipsism who works in the world's most inhospitable desert, and a pair of United Nations agents with a bizarre working relationship, as they attempt to save the world!